St George's secures essential funding
St George's Bristol has secured £141,125 from the second round of the Government's Culture Recovery Fund administered by Arts Council England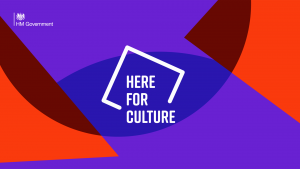 St George's Bristol has secured a grant of £141,125 from the Government's £1.57 billion Culture Recovery Fund to help the organisation recover and reopen.
More than £300 million has been awarded to thousands of cultural organisations across the country, including St George's Bristol, in the latest round of support from the Culture Recovery Fund, the Culture Secretary announced today.
St George's Bristol will use this funding to reopen its doors with confidence, presenting new in-person and digital events. The St George's Bristol team is looking forward to welcoming audiences back to the Covid-secure venue as soon as possible, in line with the Government's roadmap for lifting lockdown. This will begin with re-opening the Café Bar for outdoor service in the concert hall gardens as of 12 April 2021, whilst digital events are available for audiences to book online. St George's Bristol will return to hosting indoor events including concerts with local, national, and international artists once restrictions allow this year.
St George's Bristol is accredited 'Good to Go' by Visit England, and carries the 'See it Safely' #BackOnStage certification by UK Theatre and SOLT (Society of London Theatres). Safety of audiences and artists is paramount, with social distancing measures in place throughout the venue including a new seating plan in auditorium, a one-way system, and online pre-orders and distanced table service for the Café Bar.
Over £800 million in grants and loans has already been awarded by the Government to support almost 3,800 cinemas, performance venues, museums, heritage sites and other cultural organisations dealing with the immediate challenges of the coronavirus pandemic. The second round of awards made today will help organisations to look ahead to the spring and summer and plan for reopening and recovery.
Culture Secretary, Oliver Dowden, said:
"Our record-breaking Culture Recovery Fund has already helped thousands of culture and heritage organisations across the country survive the biggest crisis they've ever faced. Now we're staying by their side as they prepare to welcome the public back through their doors – helping our cultural gems plan for reopening and thrive in the better times ahead."
St George's Bristol Chief Executive, Suzanne Rolt, said:
"Once again this Cultural Recovery Fund award has arrived at our time of greatest need. The next three months are full of unknowns, but they bring the promise of re-openings too. With this support our team can navigate the period with increased confidence and reach towards a gradual restoration of the concerts that audiences are so desperate to attend. We're immensely grateful for the faith shown in us by the DCMS and Arts Council England and will be working hard to throw open the doors and to fill our buildings with music and the artists and visitors we have missed so much."
Sir Nicholas Serota, Chair, Arts Council England, said:
"Investing in a thriving cultural sector at the heart of communities is a vital part of helping the whole country to recover from the pandemic. These grants will help to re-open theatres, concert halls, and museums and will give artists and companies the opportunity to begin making new work. We are grateful to the Government for this support and for recognising the paramount important of culture to our sense of belonging and identity as individuals and as a society."